Lambacher Hitiag Leinen AG


Fine quality European line and flax tow yarns from Lambacher Hitiag Leinen Austria
Lambacher Hitiag Leinen AG decided to shut the operation down in January 2005. We regret this decision. Nevertheless we leave these pages as they contain a lot of highly valuable information.
The new partner of Swicofil is SwissFlax - for more details please click here
Lambacher Hitiag Leinen AG was one of Europe's most important flax linen spun yarn producers. A wide program in rawwhite yarns covers all requirements. The product program consists of:
fine long line yarns in boiled and bleached

combing yarns in boiled and bleached

flax tow yarns in raw (semi-wet)
All yarns can be supplied on weaving cones or on dye cones. Dyed yarns are not part of the program.
For more details on Lambacher Hitiag Leinen AG please check out the links above.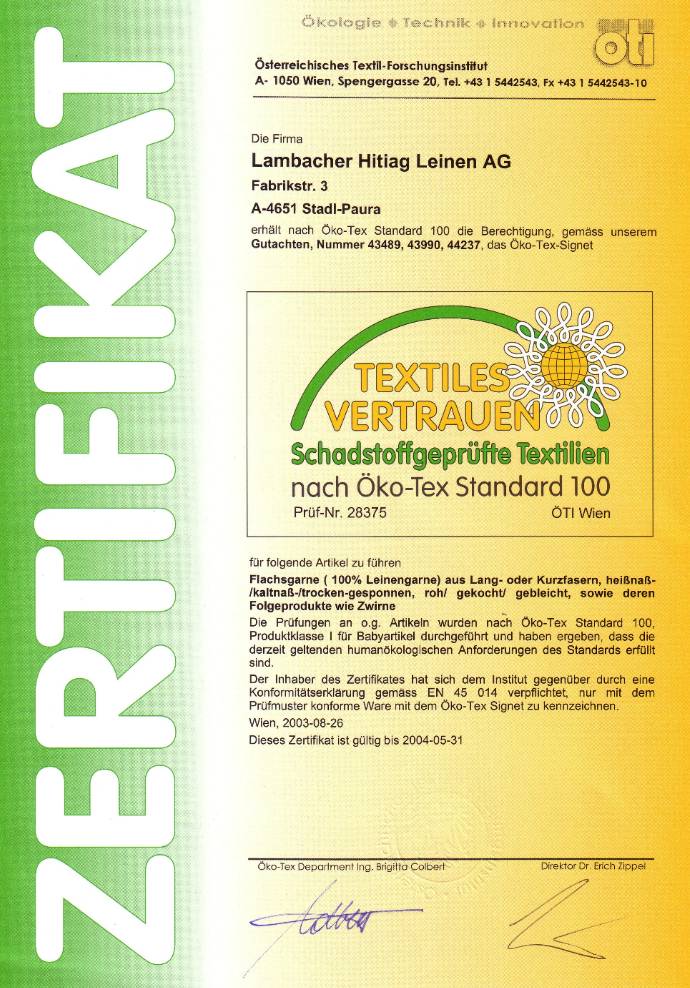 Welcome to the world of high quality linen where:
the origin of flax grown and transformed in the European Union

quality is measured by strict criteria

the final products produced out of these yarns will give you over years entire satisfaction
Flax culture in ancient Egypt