GRILON® separating yarns
for new innovative product solutions


Solving product ideas with Grilon® separating yarns

There may be occasions where your production process could dramatically be improved if there was a possibility to form a textile fabric or product in a continuous way and if after that you simply could treat it with moderate heat and your product is finished.

Conventional, mechanical separating methods during the manufacture of knitted fabrics are cost intensive and cause "bottle-necks" in the production process. Temperature-sensitive Grilon separating yarns offer a sample solution for separation of many different articles.
The yarns are e.g.. knitted-in in the place of normal separating yarns, but shrink and disintegrate under the effects of heat from hot-air, infrared rays or steam and provide quick, clean separation of knitted articles such as collars or braiding. This allows not only higher levels of productivity, but also creates flat and non-bulky edges / selvedges and, therefore, higher quality levels.
Grilon separating yarns are tried and proven in the manufacture of knitted men's and boy's suits and ladies' and children's outerwear as well as for the manufacture of socks and stockings. Where required, the stitching accuracy of the separating yarns also allows knitting with coloured yarns for patterns and ringlets. Cutting and turning of flat braiding is no longer necessary.
These yarns are also well suited for different coloring processes. They are manufactured in various counts from 75 to 390 dtex and for a separating range between 60° C and 160° C. These products are suitable for all fibers and mixtures and are available in the colours white, and in some cases in grey, black and red.
There are different types / degrees of melting:
| | |
| --- | --- |
| Product | Description of Separation Yarns |
| VLT | Separation Yarn for Circular and Flat Knitwear made of acrylic, wool and blends. Storage temperature max. 30 °C. |
| LT | Low Temperature Separation Yarn. Storage temperature max. 50 °C. |
| NT | Separation Yarn for Circular and Flat Knitwear made of dyed cotton or wool. |
| HT 1 | Separation Yarn for Knitwear made of PES, CEL and blends to be bleached / dyed. |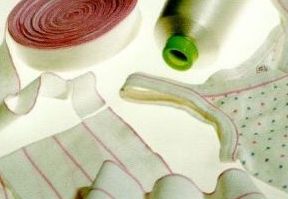 Swicofil is your partner to help you improving your textile and industrial textile product performance, to find new solutions for existing products, to explore new product design possibilities. Do you have a specified idea in mind? Is there a problem you would like to solve? Please do not hesitate to contact us with as much information on what criteria your product should fulfill, under which conditions your product has to perform how and what exactly is the final application is. We will do our utmost to assist you and to find an economic solution.
We are not a consulting company and nor a charity organization - at the end of our common development it is our wish to become your regular supplier for these yarn and fiber specialities.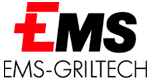 Technical Service
The state-of-the-art laboratory and technical center of Ems-Griltech enables us to provide specific and custom-tailored customer support or for co-operation in the creation of your solutions.
We take up the challenge of satisfying the constantly increasing requirement specifications made of our products in order to remain a strong market partner with innovation and technical service in the interests of our customers.