GRILON® fusible bonding yarns
for permanent adhesion


Solving product ideas with
Grilon® fusible bonding yarns

There may be occasions where your production process could dramatically be improved or where the quality of your product could be brought to a much higher standard if there was the possibility to bond / fuse / glue permanently parts of a textile fabric or product.

Our fusible bonding yarns are manufactured from CO-PA or CO-PES and are available in various counts from 23 to 840 dtex. They can be used in a wide variety of application possibilities in the textile, shoe and label industries. The melting range of these products lies between 60° C and 140° C.
Some examples of applications for Grilon fusible bonding yarns are:
trouser waist bands

tube-bands for supports in wired bras

labels for clothing and shoes

elastic bands for strengthening picot

edge bonding

the manufacture of bonded sewing thread

securing stitching / loops
One very interesting application area is the manufacture of chenille yarn, for washing-machine resistant pullovers and covers for furniture and automobile seating.
The structure of chenille yarn is not securely stabilised simply by binding of the fiber pile, which is then lost during every working step and wearing, until only two supporting fibers remain. In order to avoid this problem, many of our customers use Grilon fusible fibers to provide an adhesive bond with the pile fibers which then can no longer be pulled out of the basic thread. Products produced in this way are much more resistant to washing, dry-cleaning (PER) and seawater.
| | |
| --- | --- |
| Product | Description of Bonding Yarns |
| K 85 | Fusible Bonding Yarn for selvedges and picot-ribbons, thread bonding. |
| K 110 | Fusible Bonding Yarn for articles to be dyed such as picot-ribbons, thread bonding, chenille. |
| K 140 | Fusible Bonding Yarn for articles which are processed at higher temperatures such as bonding of selvedges. |
| KE 60 | Fusible Bonding Yarn for heat sensitive articles, fast bonding at low temperature. |
| KE 135 | Fusible Bonding Yarn for PES and PES-blends, sewing threads. |
| KE 160 | Fusible Bonding Yarn for high temperature applications. |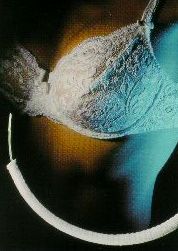 Swicofil is your partner to help you improving your textile and industrial textile product performance, to find new solutions for existing products, to explore new product design possibilities.

Long term experience in the field of synthetic and natural yarns and fibers enables us to guide you in the right direction. Knowing well the properties and performance of all the yarns and fibers and after many years of excellent contacts with the synthetic and natural fiber producers we are confident to be able to assist you.

.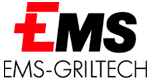 Technical Service
The state-of-the-art laboratory and technical center of Ems-Griltech enables us to provide specific and custom-tailored customer support or for co-operation in the creation of your solutions.
We take up the challenge of satisfying the constantly increasing requirement specifications made of our products in order to remain a strong market partner with innovation and technical service in the interests of our customers.